Movie Night! Woman at War
Washington
Mar 14, 2019 7:00 PM – 9:30 PM
Landmark E Street Cinema
555 11th Street, NW
Entrance on E Street/Metro Center
Washington, DC 20004
United States of America

Dear Rotary Movie Fans -- Please join us Thursday, March 14, 2019, for the 45th Ed O'Brien ROTARY MOVIE NIGHT featuring "Woman at War."
Film: WOMAN AT WAR
Date: 2nd Thursday, MARCH 14, 2019
Time: Meet at 7:00 PM in the lobby to pick up tickets;
Movie starts at 7:30 PM.
Where: Landmark E Street Cinema, 555 11th Street, NW, Washington, DC 20004.
Entrance on E Street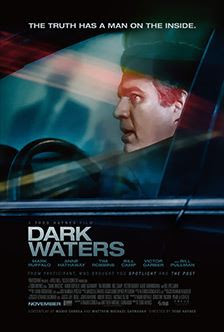 SUMMARY: Meet an unlikely hero, a woman with a mission that she pursues with extreme dedication.
Halla is a 50-year-old independent woman with a quiet routine as a popular choir director in a small country town.
But Halla (Halldóra Geirharðsdóttir) leads a double life as a passionate environmental activist, engaged in secret warfare against the giant power company that is (in her opinion) desecrating the countryside and hastening global warming.
She is ingenious and energetic in her attacks, using a bow and arrow to bring down towering electric pylons, evading a huge manhunt by the police and having a national impact.
Geirharðsdóttir gives a magnetic central performance, playing the yin and yang of activist Halla and her identical twin Asa, who plans to retreat to an Indian ashram to seek inner fulfillment.
Icelandic director/co-writer Benedikt Erlingsson (Of Horses and Men) creates a rousing story filled with humor and empathy, punctuating the action with quirky musical accompaniment by an accordion-tuba trio with Ukrainian folk singers. (Fully subtitled). 1 hour, 41 minutes.
Five Stars on Rotten Tomatoes ! * * * * *
Critics Consensus:
"Treating its timely themes with a deceptively light touch, Woman at War is easy to enjoy in the moment, yet its impact lingers long after the closing credits roll."
Roger Ebert, March 1, 2019-- A thoughtful and dynamic blend of genres, Benedikt Erlingsson's contemporary environmental fable "Woman At War" continually thrills with a side of laughs. In its most endearing moments, Erlingsson's idiosyncratic sophomore feature is as rebellious and confident as the main heroine it follows through vast and damp Icelandic landscapes. She is Halla, the defiant . . . .